Getting Here, Out & About
Despite its rural setting, Le Manoir du Bois Mignon is ideally located for transport links from Europe and beyond. Bergerac and Bordeaux International Airports are only 20 and 55 minutes away respectively. Visiting the beautiful cities of Bordeaux and Bergerac is also a doddle with regular trains from Ste Foy La Grande with travel times of 40 and 20 minutes respectively. The TGV, with fast trains to Paris and onwards is 25 minutes distant at Libourne and within 15 minutes you can be on the A89, Trans European, part of the excellent French motorway network. Airport transfers and local taxis are also available by prior arrangement.
Once here, visitors to the Dordogne valley are surrounded at every turn by rolling fields of sunflowers, wheat, grape vines and orchards which provide a spectacular green and gold backdrop to the beautiful medieval Bastide towns and fairytale chateaux which pepper the region and of course, the ever present and stunning Dordogne river which threads its way across the landscape.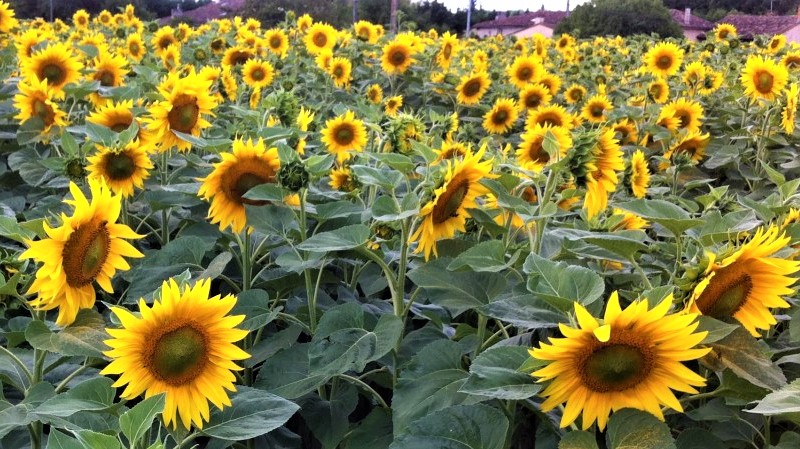 Le Manoir du Bois Mignon is uniquely located to explore the whole region. With some of world's premier and most famous wine regions on our doorstep, making the area a wine lovers dream. Literally thousands of vineyards and wine producers make up the Bordeaux and Bergerac wine appellations including St Emilion, Pomerol, Bergerac, Montravel, Duras, Pecharmont, and Monbazilliac. Most provide wine tastings, vineyard tours and other events such as BBQs and picnics in the vines during the Summer season. At Le Manoir du Bois Mignon, we work closely with many local chateaux and as well as stocking their amazing wines, we can also organise visits and wine experiences for our guests.
Gastronomy is hugely important to the area, which is renowned for its fresh produce, including walnuts, black truffles, cep mushrooms, fois gras and of course our incredible local cheeses. Restaurants, offering regional and international cuisine, from Michelin starred to casual dining are all within easy reach of Le Manoir du Bois Mignon. We have a good relationship with many of the best local restaurants and can normally secure reservations for our guests, even at short notice.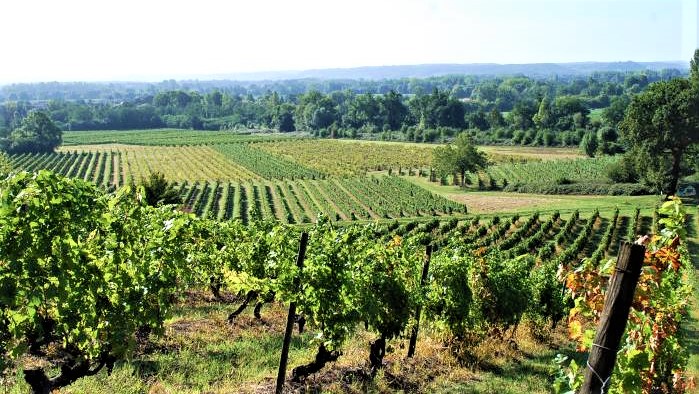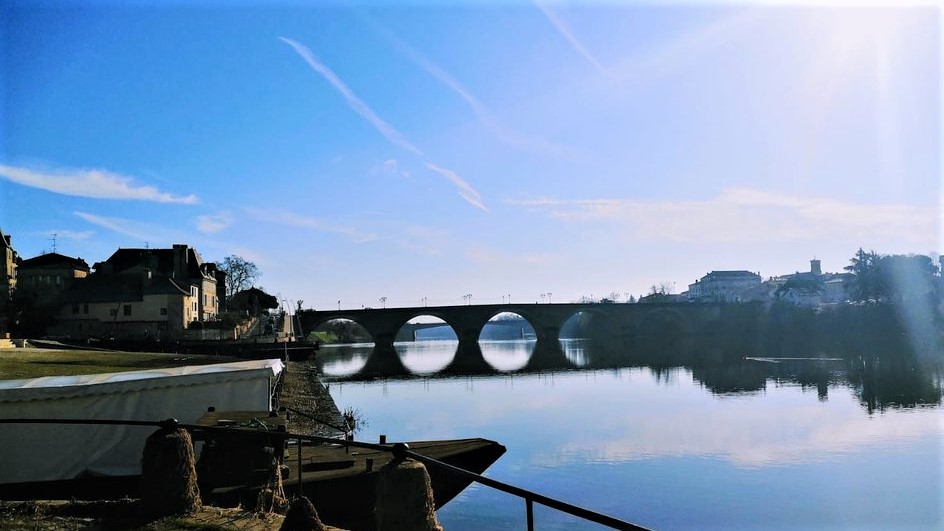 Markets, a central part of life in France abound in the region. Our local, award winning market, voted the best in France is held every Saturday throughout the year and is 10 minutes away at Ste-Foy-La Grande. Bustling and vibrant, it is a perfect way to while away a few hours in the French morning sunshine or just do a spot of people watching from a pavement café.
The Dordogne valley is a haven for outdoor pursuits and Le Manoir du Bois Mignon is an ideal base from which to explore what is on offer. Walking and cycling routes are everywhere and aside from offering our guests bike hire, we can provide both advice and detailed maps for routes throughout the area. Kayaking is the perfect way to explore the Dordogne river and its crystal clear water with many swimming beaches and several rental centres located within a short drive of Le Manoir. For keen golfers, there are several excellent courses close by, with Golf de Vigiers, one of France's top courses just a 15 minute drive away.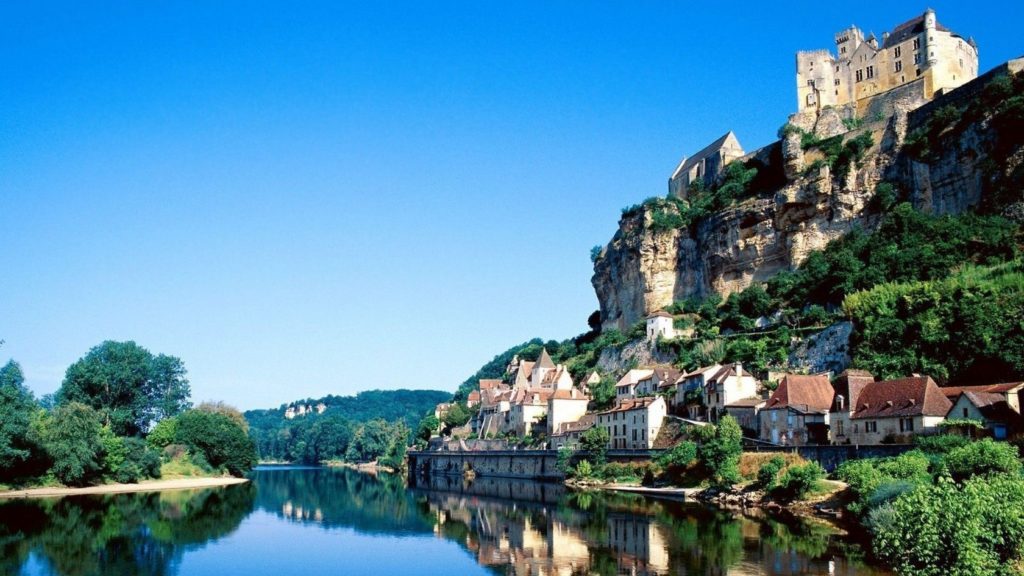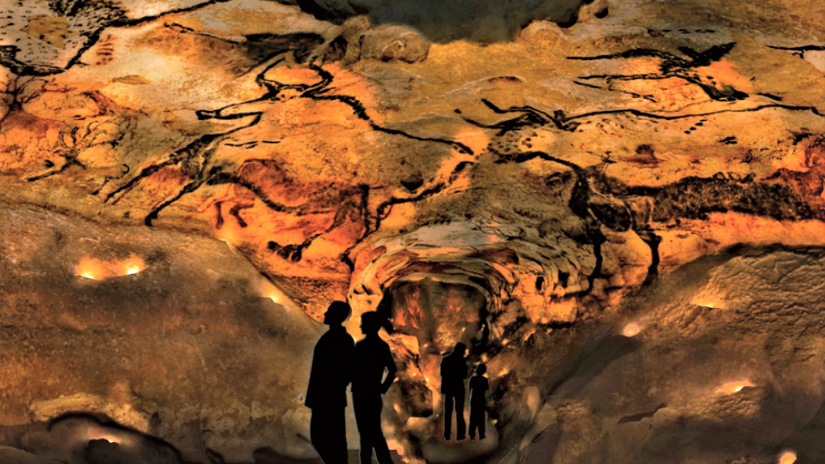 Other favourite local attractions include the caves at Lascaux, a UNESCO World Heritage Site, incredible gardens such as Les Jardins de Marqueyssac and of course, literally dozens of fairytale chateaux to visit. Slightly further afield is the thriving and ancient city of Bordeaux and for day trips to the coast, the bay of Arcachon with its sandy beaches, dunes, chic boutiques, restaurants and world renowned oysters is around 1 hour 30 minutes away from Le Manoir du Bois Mignon.
Rob and Vanessa are committed to ensuring our guests have a special and truly memorable stay at Le Manoir du Bois Mignon and get the absolute most from their stay in the Dordogne valley. We are always on hand and are always delighted to help with planning your itinerary, advising on our own favourite stuff to experience and places to visit, and of course to help with your reservations and bookings.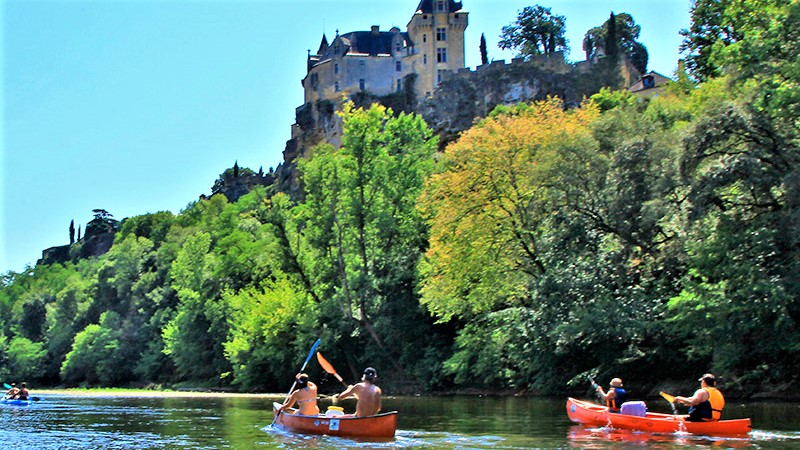 It was an immense pleasure to meet Vanessa and Rob and spend a couple of days in their beautiful mansion, they managed to bring together the top quality of a luxury hotel and the warmth of a cosy family house, and that's exactly what we were looking for. We highly recommend this place.